Oliver (left) joined the Cole group pets in the summer of 2021 being adopted as Andrea's sidekick. While Oliver enjoyed the only child life, Andrea decided he needed a buddy for her long graduate student work days and so baby Winston (right) joined the family in December 2022! Both Oliver and Winston love the be the center of attention (especially during zoom calls); Oliver by excessively meowing and Winston by licking people's faces. When they aren't wrestling or chasing each other, you can find them both cuddled up on Andrea's lap. Oliver's favorite toys are his mice and his catnip bird and Winston's favorite toys are his fishing rod and bumble bee wand toy. Together they are researching how to finally catch that pesky red laser pointer dot.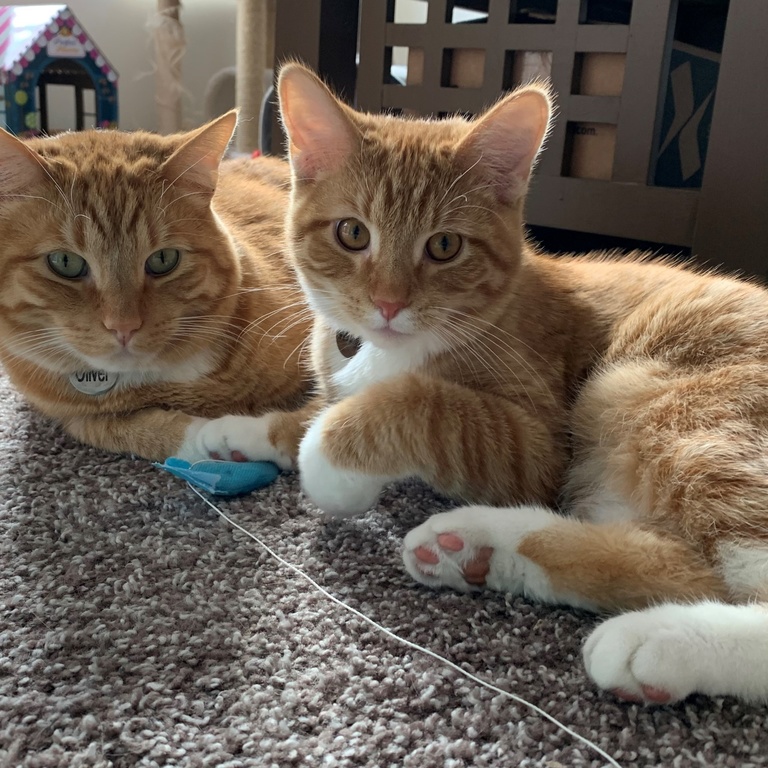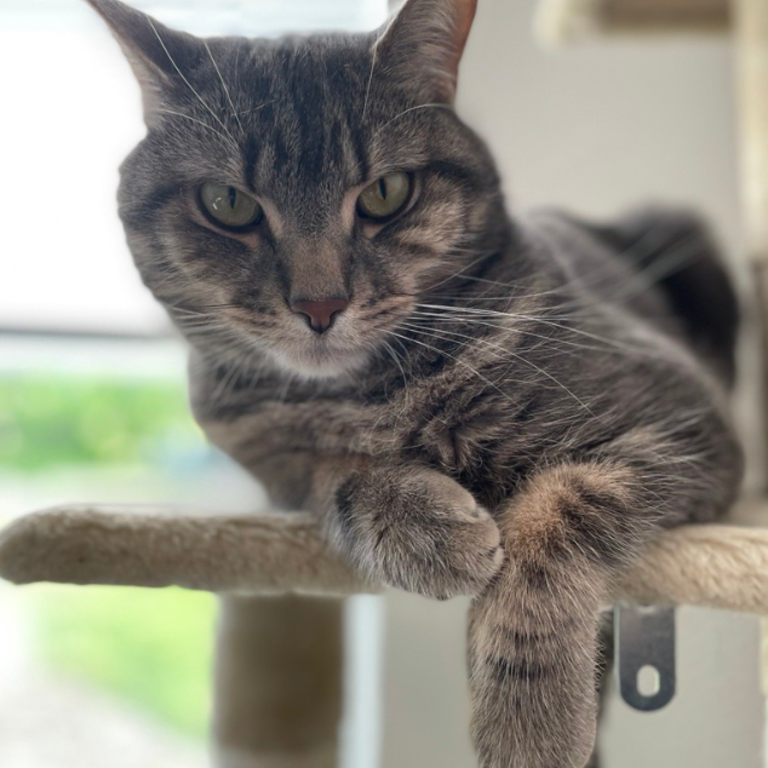 Lupin, also known as Lupey, Loop, or Lupey Poop, joined the Cole Group with Leslie in 2020. Originally from Maine, Lupin has lived in Virginia, Washington DC, and Iowa. Because Lupin is constantly working to make sure Leslie remembers to feed him, he is often tired and hides under the blankets to get some peace and quiet for his naps. Lupin loves to play laser tag but prefers the shadow of the laser holder to the laser pointer itself. His favorite toys are balled up post-it notes his grandma made him months ago. They are his prized possessions. Lupin's goal as a researcher is to investigate the amount of time it takes to classically condition his owner to give him treats every night before bed.
Hi, I'm Jenna! I don't know what kind of dog I am because my brain doesn't perceive identity that way. I do, however, love the man (Andrew) who feeds, cuddles, and takes me on nice long walks around the neighborhood, where I strike terror into the hearts of all squirrels in Iowa City. At the end of a long hard day of doing nothing, I like to chew on a bone and tear up Andrew's things.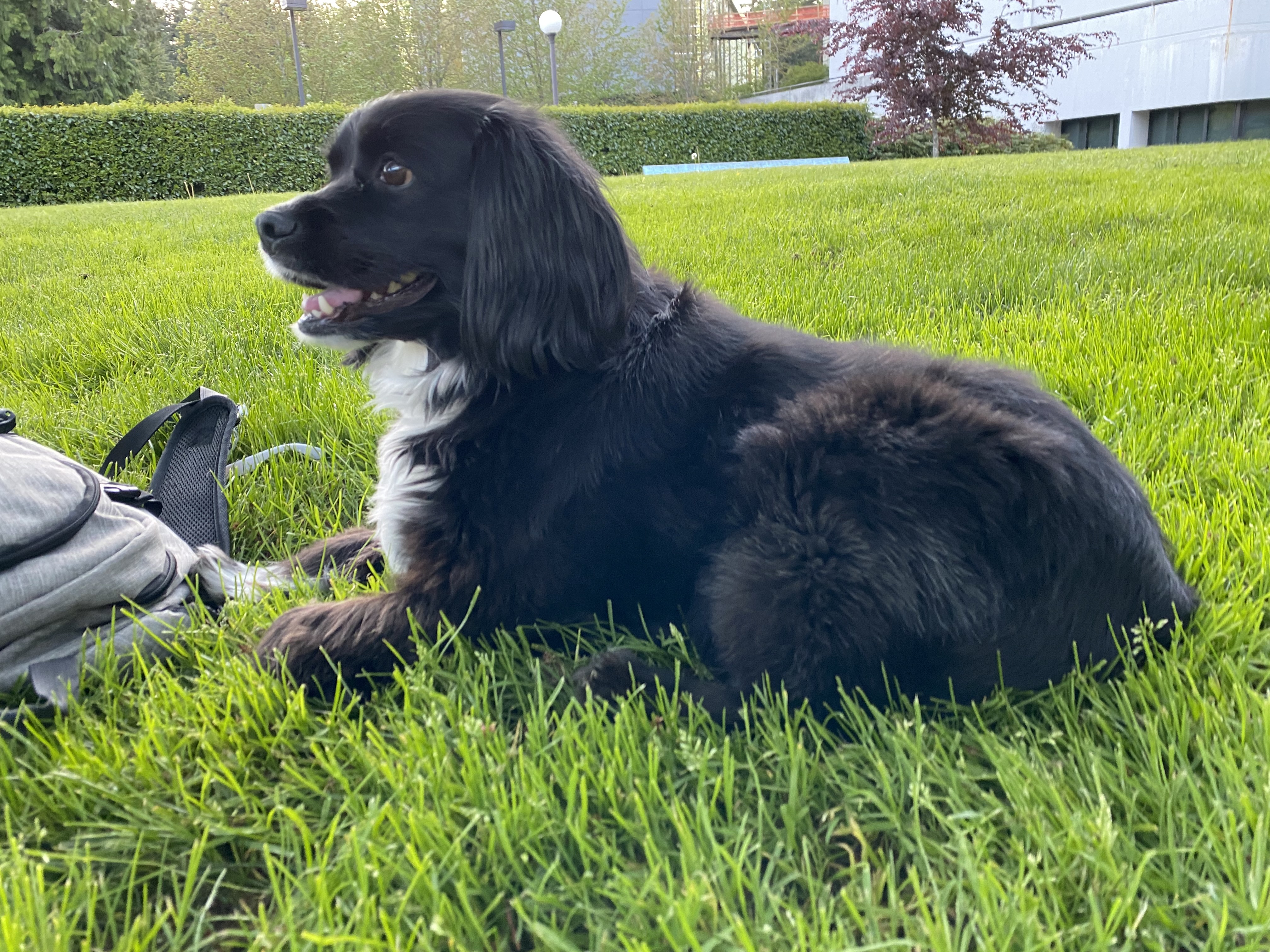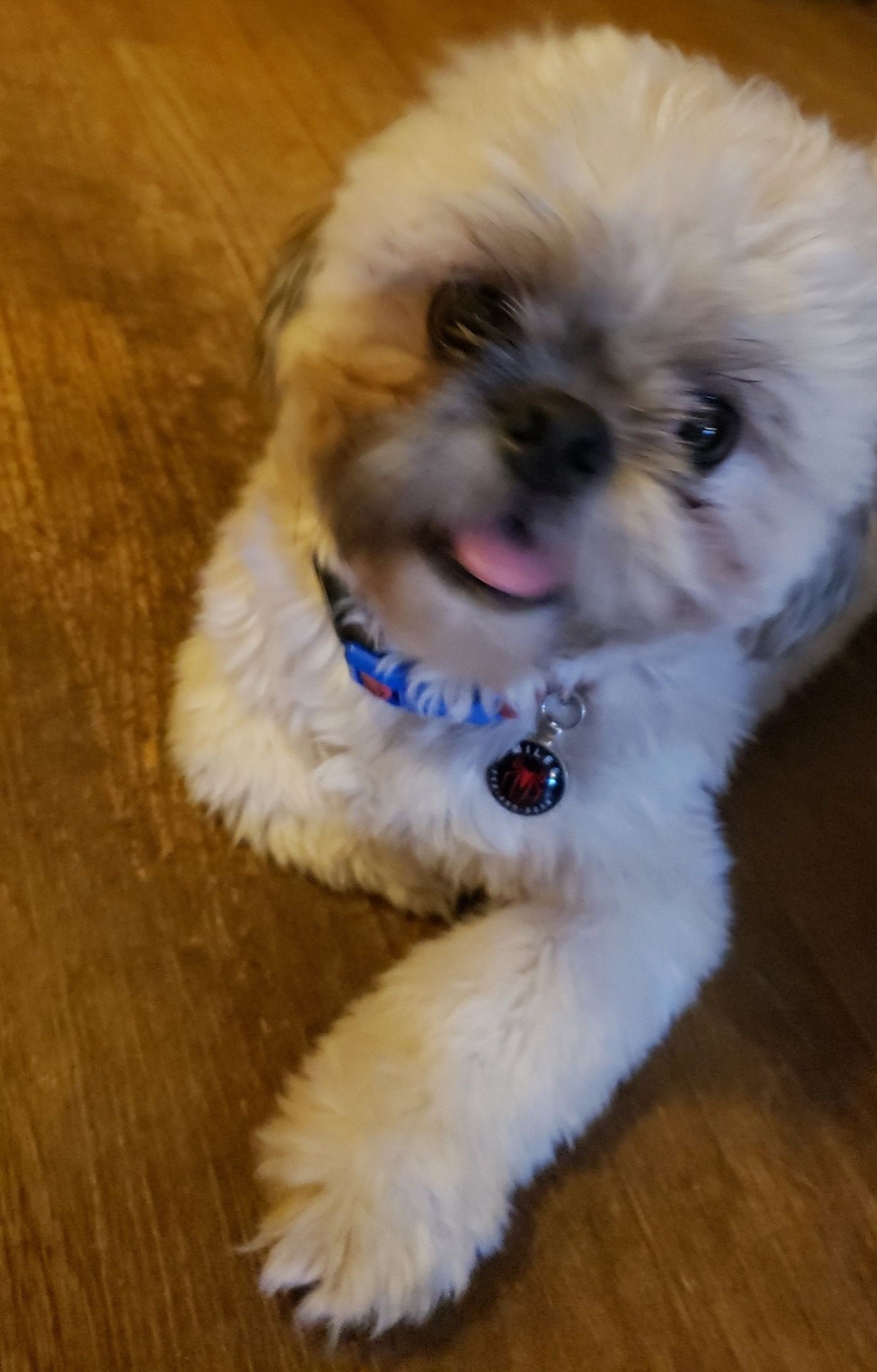 Miles, aka Mr. Miles, aka Miles Bediles, aka dorkus (all spoken in falsetto), is a Bichon Shitsu mix that joined the Cole Group along with Carson. He is a huge people pleaser and will absolutely accept any and all snuggles. Most often, he can be found precariously perched on the back of the sofa with a scary amount of confidence. When he is not sleeping, Miles is chewing on something or failing to go upstairs (which he has yet to accomplish even once). For the group, Miles wishes to investigate and optimize the process of procedural learning and motor control... because he really wants to get up those stairs. 
Hi, there! I'm Riley and I joined the Cole Group in 2022 with my human, Kodi. I'm a Labrador-mix but Kodi says I'm a purebred good girl. Together we do all kinds of things like Netflix and Nap, take weekly walks for a gas station hot dog, and chase the neighborhood birds... well I chase the birds and Kodi chases me. All in all, we live a pretty fun life, and we can't wait to see what else we'll do together!